Have you ever met someone who you just knew they were wired to start his or her own business, that entrepreneurship was in their DNA? What made you think that?
Was it the tenacity and attention to detail displayed by the neighborhood kid who hustled to keep your lawn mowed and upsold you on replanting your flower beds? Or did you see it in the passionate online pitch of a Girl Scout during the annual cookie sale?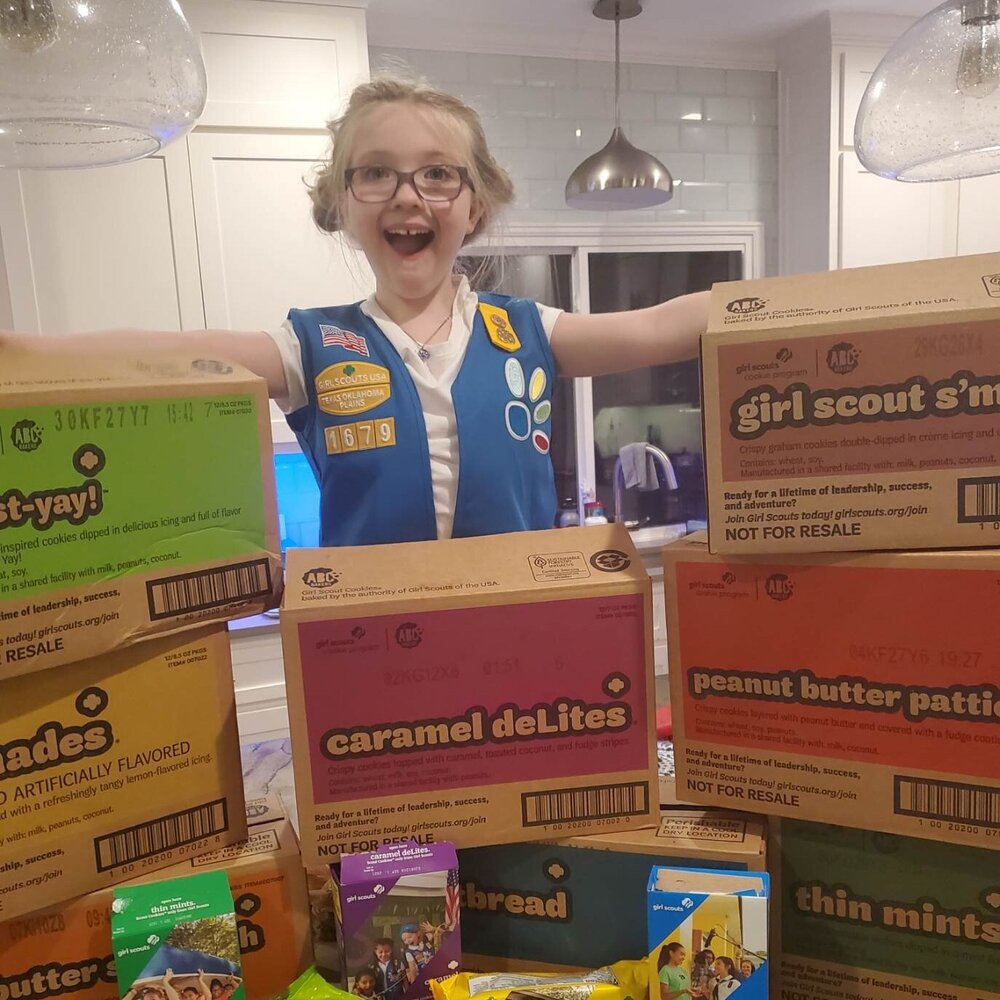 By the way, you might just find yourself buying a case of cookies from Helen Hogg, daughter of Bowie and Leslie Hogg, when you watch this.
My own path to entrepreneurship was anything but direct. Through college and graduate school, it didn't occur to me to own my own business. It was all about finding the right company, the right opportunity through university-sponsored career fairs, on-campus recruiting visits, networking with alumni, and identifying opportunities to shadow or participate in informational interviews.
One such opportunity resulted in me being a direct report to a serial entrepreneur in Fort Worth – the first in international sales of diesel engines and power generation equipment – and later leading marketing and sales of American IronHorse Motorcycle Company. It was an exciting ride selling "look good/go fast" custom motorcycles during an era of exponential growth in the American V-twin market. Expanding the dealer network nationally, attending iconic motorcycle rallies, and building the American IronHorse brand was fuel for my marketing engine.
With an unexpected turn of events and just a day's notice, I found myself part of an extensive layoff. Before I walked out the door for the last time, I felt it was important to communicate directly to dealers, investors, customers, vendors and media with whom I had developed relationships during my tenure at American IronHorse. That memo ended up being the impetus for BrandEra Marketing. People who valued and appreciated the marketing at American IronHorse wanted that expertise on a fractional basis.
The light bulb went off…. could I start a business focused on problem-solving marketing challenges for clients I already knew, and better yet, partner up and work with former colleagues? Yes!
Initially, I considered myself an accidental entrepreneur; now I can't imagine life before the leap.
THE INTENTIONAL ENTREPRENEUR
Entrepreneurship requires a careful examination of your proposed product or service.
Does it solve a problem?
Does it serve a function?
Is it unique?
How can it differentiate on price or channel?
Successful entrepreneurs have some common attributes: creativity, persuasiveness, vision, flexibility, confidence, decisiveness, passion and motivation coupled with strong organization and cash flow management skills.
I hope someone is reading this right now and seeing himself or herself in the description above.
Small business is the engine of the US economy. Did you know that from 2000 to 2018, small businesses created 9.6 million net new jobs while large businesses created 5.2 million? Small businesses account for 64.9% of net new jobs in the United States.
It's been 17 years since Reecanne Joeckel and I started BrandEra around a kitchen table.
If I were to distill the lessons I've learned and impart them to a bright mind considering starting up a business, I'd start by saying:
Stay curious. Be a voracious reader. Be tenacious. Be bold.
Disruptive or tumultuous times can be the best time to start a new business.
Believe in yourself, your intuition and vision.
Empower others.
Measure what matters.
Build a board of advisors or trusted colleagues.
Use a solid task management system.
Value your time by putting a price on it.
Cash is king.
Anticipate your own success. Set up systems that accommodate growth.
MORE ADVICE YOU CAN BANK ON
"You'll have to figure out a balance and what to delegate, but you must delegate – even if you're a company of one. Hire contractors or pay for software or services that can help take some of the little things off your plate, so you can always keep that thing you love at the forefront of your entrepreneurial adventures."
-Laura Heymann, Green Apple Lane Designs
"The most important thing I can recommend for setting yourself up for success is that you should surround yourself with people who are going to push you, support you, and challenge you! Having those people in your life will help to ground you and keep your focus where it needs to be. Make sure you allow them to help you when you need it, don't try to do everything yourself as you simply CANNOT do everything by yourself. Make sure they are there in all roles; family, friends, other business owners, and mentors."
-Larissa Peterson, The Runner Shop, Inc.
"Keep your focus on driving benefits and value to your customers, clients and team members. If this is your singular focus all that you want from your business will come. Focusing on your own desires without this is a recipe for failure."
-Chad Bates, The Legacy Group