As the vaccination rate continues to rise and the number of new COVID-19 cases continues to decline, we're beginning to crack open our social calendars and pencil in actual in-person get-togethers with family and friends. More people are feeling free to travel again, and postponed family reunions, weddings, conferences and other gatherings are being rescheduled.
Reunited, and it feels so good!
Since Sociability literally means "the quality or act of being social," we thought it would be fun to ask local experts how they build quality into the act of being social. Enter the world of reunion and event planning! Meet our team of experts:
Leslie McGuire, Owner/Operator of McGuire Meets On-site Meeting Management, has been in the event planning and execution biz for years, including a previous gig as Conference Services Manager at Live! by Loews – Arlington.
Since 2016, Julie Barfield has been bringing Mavericks together as the Executive Director of Alumni and Donor Relations at the University of Texas at Arlington. In addition to her UTA loyalties, she's also a proud Baylor University alumna.
Inspirations Catering owner and charcuterie superstar Kristene Toledo loves setting the table for events of all shapes and sizes. With her husband Mannie as her brainstorming partner, she has wow'ed clients all over North Texas for over 25 years.
Leslie McGuire
Kristene Toledo
Julie and Drew Barfield
So, Leslie, Julie and Kristene…

Sociability: What are some pro tips for making a good event on paper a great one in person?
Leslie: Whether you're anticipating 5 or 50 or 5000 guests, the elements of planning are surprisingly similar! The key is to brainstorm and organize your thoughts FIRST. Before you make a single phone call, before you freak out about the budget, before you swoon over the huge to do list, before you start a Pinterest board – get in a quiet spot with some note taking tools and ponder.
Julie: The most important thing to do is really take a step back and walk through the event as if you were seeing it for the very first time. Sometimes we think ideas are great on paper, but when we start looking at them from a guest's point of view, we end up discovering a completely different path because that's just what works better!
Kristene: Definitely focus on the experience for everyone, and particularly what happens when people first arrive. Have a great "greeting" for everyone to enjoy when they enter or pull up to the house.
Leslie: Decide first what you want your guests to experience and how you want them to remember the reunion later. Such as: "The food was great!" or "It was so fun to see everyone!" or "Let's do it again soon!"
Kristene: Think of something that would be a fun activity for everyone that brings people together; maybe blow up some old photos and have instant cameras around to take some new ones for fun.
Julie: Over communicate in advance! I generally have a lot of questions when I attend events, so I assume our guests will as well. If guests know ahead of time exactly where and how to park, dress code, how tickets will be handled, etc., it makes everything easier on the days leading up to the event as well as at the event itself.

Sociability: Let's talk logistics.
Leslie: Start by making a list of your "assets," such as who can help (family members, work colleagues, friends, sorority sisters, etc.); ability to raise funds or charge a ticket price; access to resources (venues, catering, decor items, event software or spreadsheets, etc.); skills in organizing, cooking, hostessing, etc.; and historical notes on previous years' reunions.
Julie: Make sure more than one person knows the ins and outs of the event. If only one person knows the timeline or has the contact information for vendors, and that person is out unexpectedly on event day (true story – someone had to have an emergency appendectomy right before one of our huge events), it can throw everyone off.
Leslie: Here's my basic logistics to-do list:
When
How many guests
Where
Budget and ticket price
Style (cookout, country club, backyard, park with games, etc.)
How to communicate with the family/guests
Any overnight accommodations needed
Menu, music, activities, etc.
Theme, colors, shirts, etc.
Kristene: Theme is so important! Make everything bright and cheerful, and always bring out the favorite family recipes.
Julie: And always have a back-up plan (and a back-up plan for your back-up plan). There are the obvious things like if your event is outdoors, what will you do if it rains? But there are also things like, how will you stall if the caterer is running late or the doors are set to open before the room is ready? What if your speaker cancels last minute – who will fill in? Thinking through these things ahead of time can make everyone's lives much easier!
Sociability: When you're planning or executing a big event, what always seems to take more time than it should?
Julie: Seating! Oh my goodness, seating charts take forever. I love them because it's like putting together a giant puzzle but they always take three times longer than I think they should. A close second is printing and assembling name tags. Don't ask me why this takes so long, but it does!
Leslie: Determining what I want the event to be and how I want to go about it. Once that's established, the logistics fall into place easily. Next, I'd say finding quality help. You can't do this alone! Identify the most type A person in your family (if it's not you) and recruit them hard! Finally, in the "execution" phase, I'd say the shopping for food and cooking can really bog you down. If you are not hiring a caterer, focus on providing a main item and organize others to bring sides and desserts. Don't try to be a hero and cook all by yourself.
Sociability: People love to rave about the amazing food they've enjoyed at catered events. What are a couple of hot trends in your industry right now?
Kristene: Charcuterie is at an all-time high in popularity. We started catering 25 years ago, but we dipped heavily into charcuterie only 3 1/2 years ago. Now it seems like it has made its way in the main stream. Also, we live in Texas, so meat in all forms is a must!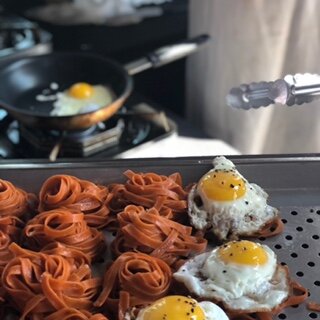 Sociability: Julie, how is planning an alumni event the same as planning a family reunion? How is it different? 
Julie: Planning an alumni event is similar to a family reunion in that everyone attending has something in common – in this case, they all attended the same amazing university! There's always a good chance when attending an alumni event that you'll see someone from your college days that you haven't seen in many years – much like it is with distant cousins at a family reunion. And, there's always a chance at an alumni event someone will hit the bar a little too hard and need help getting home, much like the stereotypical great uncle at a family reunion!
They are different in that sometimes alumni professionals have to work a little harder to help people feel comfortable at first and make connections. At a family reunion, a mom or other relative is always there to help you figure out which cousin belongs to which great aunt. At an alumni event, we have nametags with class years (or expertly crafted seating charts) to help folks better identify classmates. But at the end of the day, everyone attending an alumni event has a shared experience in attending the same university – even if they did so decades apart. I love overhearing alumni reminiscing about their time on campus, especially when the group is a mix of recent grads and more seasoned alumni. I've found that, when given the chance, alumni of all ages enjoy interacting with one another and hearing stories of the good old days (however long ago or recently those days were). I think that's true of family reunions, too.
Sociability: What does it take to be a true "hostess with the mostess"?
Kristene: A hostess with the mostess is all about being gracious, welcoming, and having every detail planned out, whether the gathering is for two or for as many as you enjoy having in your home.
Leslie: It's the intangibles that are truly valuable, rather than having the best coleslaw or fanciest venue or coolest t-shirts. Making everyone feel welcomed and included is KEY. Keep an eye on how everyone is getting along, who is keeping to themselves, who is frazzled, and make a point to positively influence each situation. Offer a warm hello and hug to all who come, keep the party flowing (with pre-identified help of course!), and extend fond farewells at the end of the event. Calamities like rain or tents that fall or burned hot dogs become funny anecdotes to tell later in the hands and heart of a host or hostess who cares primarily that all who come feel included, loved and cared for.