When you're a hostess (or host) with the mostess (or most), what's the first thing you do? Introductions!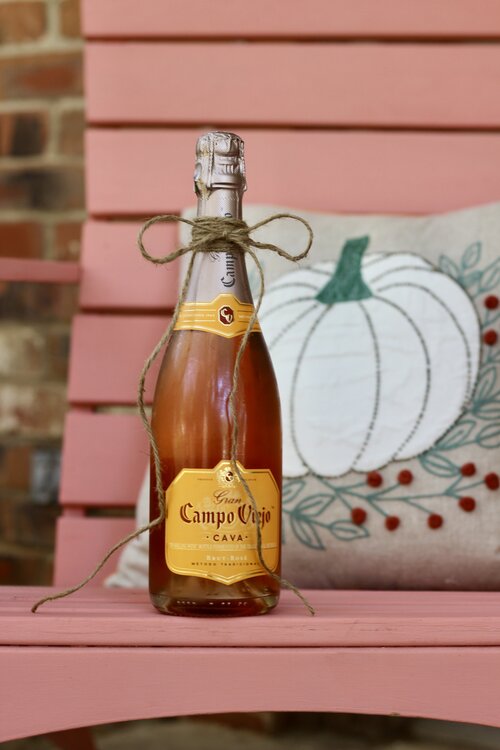 Hi. I'm Kendall Quirk, a born-and-raised Arlingtonian. I went to Arlington High School (GO COLTS!), then went away for 6 years of undergrad and graduate school. First, I attended Southwestern University in Georgetown, Texas where I earned my B.A. in English. After a (life-changing) summer internship in London, I then decided to continue with my education at The College of William & Mary in Williamsburg, Virginia to get my Masters of Public Policy.
And now I'm back! Arlington has always been my home; it's where I feel most comfortable, it's where my friends are, and it has all of my favorite foodie spots.
Pre-COVID-19, my mom and I were dubbed the "Hostesses with the Most-esses" by many of our friends. I definitely got my love of a friendly get-together from my mom! We love a good wedding shower, baby shower, or dinner party, and we frequently loan out our in-stock decorations or expertise to help make other people's social gatherings that much more special. While we're party enthusiasts, we really just enjoy celebrating the milestones and accomplishments of our friends and family. Our rule of thumb: why not go big?
In a world of COVID-19 and quarantines, Mom and I have had to adapt our social nature to be socially distant. The biggest question she and I and we all keep asking ourselves is: "How do we remain connected?"
Socially distanced birthday celebrations, happy hours in lawn chairs in our front yard, and baked good deliveries have become more frequent for our circle of family and friends. We connect with larger groups over Zoom and make plans to get together when it's deemed safe. By remaining true to a spirit of hospitality, we're discovering new ways to express our creativity. Who says a gathering in today's world still can't be fun?
Staying at home also means more movie nights, family dinners, and more time inside the same four walls. COVID-19 has forced us to slow down and really look at our surroundings. Creating a comforting, beautiful space that reflects our needs and personality has become a higher priority.
Self-care and checking in with immediate family and quarantine buddies are important things to do every day. While we're sharing more time with family and catching up with people via video calls, we're also spending more time with ourselves. It's strange to adjust to such limited interactions, but those moments can often be the most impactful.
So, how do we reconcile our social selves pre-COVID-19, quarantined selves during COVID-19, and the inevitable post-COVID-19 world? I'm definitely still trying to figure that out myself, but there are plenty of things we can do now to care for ourselves and our loved ones.
Acts of kindness can do wonders. Dropping a card in the mail to Grandma or leaving a bottle of wine on your friend's front porch shows how much you care.
Turn a regular, ole night at home into something special by making a themed dinner or adding a special dessert to the menu (ideas to come!). Mom and I recently planted a small garden in our backyard and enjoy using the literal fruits of our labor when we cook. It makes a meal special knowing you grew something yourself.
Make plans for special days or activities. I always find that by having something to look forward to, time tends to fly. This can be as simple as finding a day to volunteer at a local food bank to planning a walk around an outdoor arts district. Just be safe while doing it!
I'm excited to share recipes, ideas, stories and so much more about Arlington and myself with you! If you have any questions or ideas along the way, I'd love to hear from you and hope I can be of some help. Just remember: it shouldn't ever be difficult or stressful to have fun!