In keeping with this month's theme of being reunited, we are embracing the symbolism of the butterfly. The butterfly is a symbol of change, hope, endurance and transformation. As the vaccination rate goes up, the infection rate goes down and our world is beginning to safely reopen, we are reuniting with friends and family with a far deeper understanding of the importance of these relationships. Like the butterfly, we have transformed. We have struggled and fought to get to the other side of the pandemic, and it has made us stronger. After months of isolation, we can all finally spread our wings and fly!
SUPPLIES
2- 9×12 pieces of white cardstock
1- 9×12 piece of black cardstock
White colored pencil or crayon
Scissors
Chalk pastels (light, medium and dark value of one color)
Black Sharpie
Liquid glue
STEPS
Print out these templates.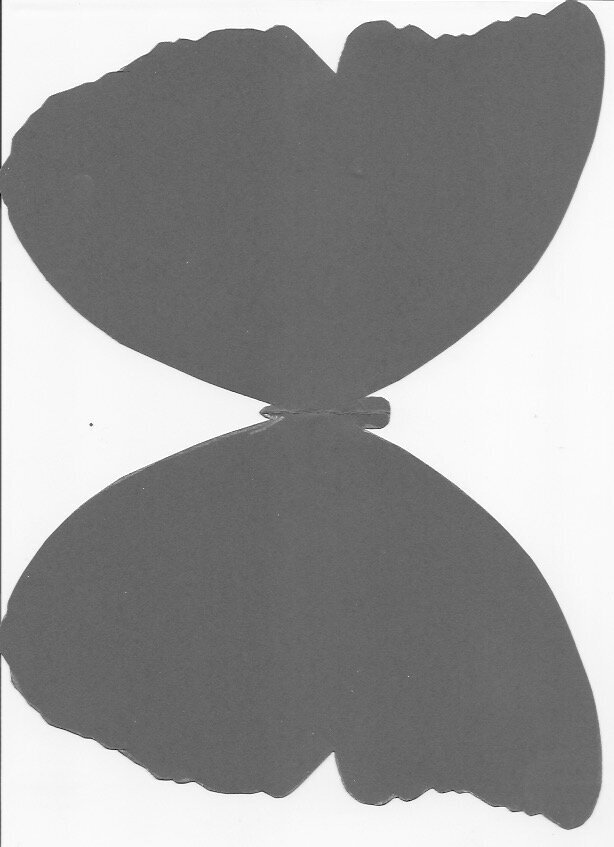 2. Trace the full butterfly silhouette on a piece of black cardstock and cut it out.
3. Using a Sharpie, trace the slightly smaller wing twice on the white cardstock, making sure to flip it over before tracing the second time.
4. Apply the chalk, beginning with the lightest value in the centers of the wings and darkest values on the edges. Keep the dust on the paper to help with blending.
5. Blend the chalk, using your finger or paper towel, in a circular motion, beginning with the lightest value working towards the darkest.

6. Tap the paper on the table to remove the excess dust.

7. Cut out the chalk-covered wings and glue them down to the black silhouette.
8. Glue your beautiful butterfly down on a white piece of cardstock.
Once you've finished your butterflies, I'd love to see them! Please share your photos on social media and tag Lindsay's Art Cart and Sociability.  
Editor's Note: Looking for a great summer art camp for your kids? Look no further than Lindsay's Art Cart! The weeklong-camp runs throughout the month of June.