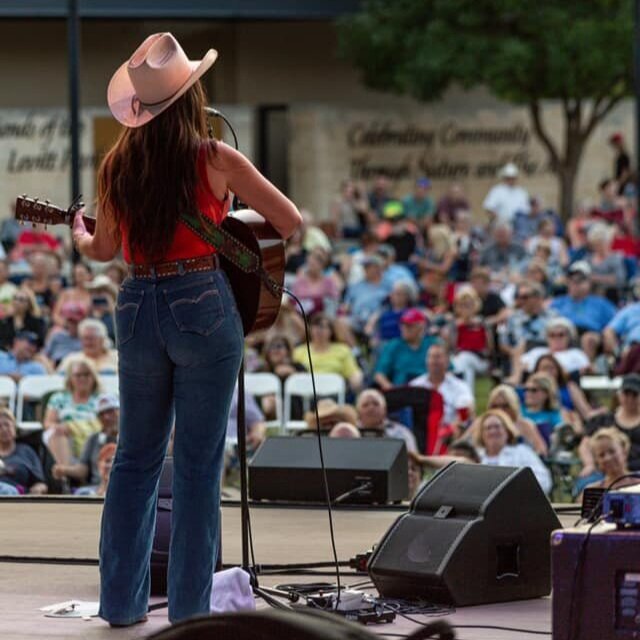 Once upon a time, I had the privilege of leading the effort to revitalize Downtown Arlington. It was my job to foster and champion the beating of our community's heart. I was fortunate, in this endeavor, to have followed in the footsteps of so many that had dreamt and diligently worked toward the promise of Downtown's revival.
Whenever I spoke to groups about the how and the why, I'd often stand on my soap box and proclaim what I believed to be an important strategy in creating a sense of place and fostering community: leveraging the strengths of our cultural arts partners. You see, in my mind, the arts provide the authenticity and uniqueness that create palpable pride and strengthens cultural bonds.
One of my fondest accomplishments was helping Downtown become designated as the Arlington Cultural District by the Texas Commission on the Arts. For me, that not only demonstrated our commitment to building a strong arts community, but more importantly recognized the decades of dedication by our community's arts organizations.
It probably won't surprise you to know that I am a huge fan of the Levitt Pavilion. Not only because it's a great venue for live music but because of what it's meant to our community. Since opening in Downtown Arlington, it has helped transform our sleepy city center to a vibrant entertainment district. Almost overnight, it became a powerful magnet drawing thousands of people to our downtown annually to experience unique genres of music completely FREE! And year after year, they've only gotten better.
For me, there is something magical about attending live music events and singing along to your favorite song with hundreds or even thousands of people. Feeling the music in every fiber of your being. It renews my soul and brings joy to my heart. Music is definitely something that can be enjoyed by yourself, but in my opinion, it's so much better when enjoyed in community with others.
Downtown Arlington is also home to so many other great music venues including Arlington Music Hall, Texas Hall, and College Park Center, as well as smaller venues like Grease Monkey, Tipsy Oak, Legal Draft, Division Brewing, J. Gilligan's, and many others. In fact, in 2020, the City earned the Music-Friendly Community designation from the State of Texas Music Office. This designation highlights the quality and availability of music in Downtown and throughout our city, such as Downtown venues and Texas Live!, as well as our dedication to supporting the next generation of talented musicians coming up through our schools and attracted by our growing number of venues.
This Fall, from October 1st thru the 3rd, the Downtown Arlington Management Corporation is leveraging the power of live music to turn Downtown (at least for the weekend) into the music capital of North Texas. The first-ever Ramblin' Roads Music Festival kicks off Friday, October 1 and will showcase live music that "evokes the Great American road trip." More than 50 artists and bands will perform in 18 unique venues throughout Downtown plus Texas Live! Genres include Country, Blues, Tejano, Rock, Americana, Jazz, and more. There will also be associated events that, in addition to musical talent, draw from Arlington's personality and many strengths: a Classic Car Show, a Gospel Brunch, a Youth Talent Showcase, and an Urban Artisan Market.
Eighteen venues. Let that sink in a minute! There are eighteen music venues located in a two-mile radius from the heart of our city. Seventeen of them are in Downtown.
This didn't happen overnight. This effort has taken decades of hard work, dreaming and proactive planning, talent, countless volunteers, unique partnerships, and huge amounts of community input.
I'll call this long-term effort "momentum caused by intention." It began with the vision to create the Downtown BID (business improvement district). It continued with the vision to invite the Mortimer & Mimi Levitt Foundation to help us build a Levitt Pavilion in Downtown. It continues with the vision of developers and individual entrepreneurs to locate in Downtown; the vision of UTA to create a more "permeable" and inviting campus edge (College Park District, for example); creatives who choose to make Downtown their home; and Arlington citizens and leaders who believe in the value of investing in Downtown placemaking (Abram Street, for example).
I could go on and on. The great thing is, I believe this momentum WILL go on and on.
Arlington is a vibrant cultural arts destination, and a big part of that is the growing music scene. The Levitt Pavilion has helped demonstrate the power that live music plays in building community. So, while you can expect to hear great music when you attend the inaugural Ramblin' Roads Music Festival, I hope the overall experience of the weekend leaves you feeling more connected to your community and a greater sense of pride in the breadth and quality of the arts in Arlington.
Editor's Note: You can learn more about the Ramblin' Roads Music Festival, check out the line-up (new acts are still being announced!), and purchase one- and three-day passes by clicking here.