Editor's Note: When Eoin Donovan – who among many things is the studio manager at The Cove Studios, a self-proclaimed troublemaker and a mindful walk-taker – offered to explore local parks and write about his experiences, we said, "Yes, please."
Together, we can make our great escape from the daily grind, experience living in the present moment, and explore the nature around us that we've taken for granted. "Adventure in a Good Trail" is my way to document that kind of passion for adventure while exploring local parks.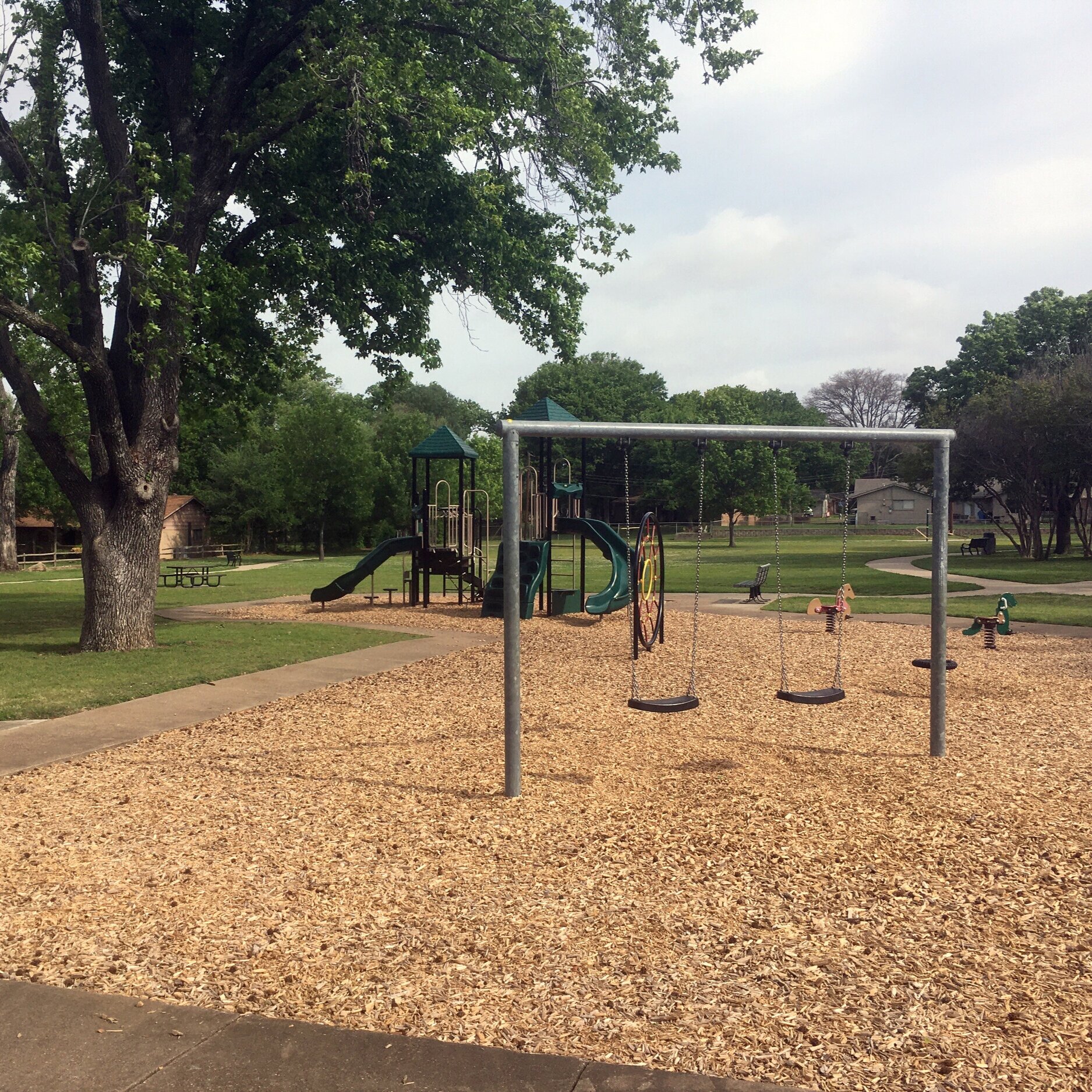 There are many things that make a walk memorable, but there are three that I've come to appreciate. Fresh air. Ease of access. Intimacy. I found a park in my neighborhood recently that colored me impressed. After a Google search for "parks nearby" then sorting through options, I came across a no-nonsense park enveloped within the confines of a quiet neighborhood. There's a sidewalk trail that borders a small field, a playground, and outdoor workout equipment. Pirie Park – just northwest of Downtown Arlington – is a local treasure just small enough to be hidden from the hustle and bustle of the city, but big enough to leave a heartfelt impact on my day.
Depending on the time of day, the park can either be quiet or lively with local neighborhood park-goers walking the trail, playing frisbee, cooking on the outdoor grill, or just sitting and enjoying the outdoors. Everyone I encounter at the park is friendly while typically keeping to themselves – which really helps a Pirie visit stay a personal experience.
Many of the houses surrounding Pirie have gates that open up to the park. This really speaks to the idea that the homeowners are very proud of it. Nothing too exciting seems to happen at this well-maintained park, and I believe this to be a good thing. Because of the proximity to the community, I feel very safe coming here all hours of the day that Pirie is open.
If you're considering a visit to Pirie Park, I would definitely recommend it for anyone wanting a light walk and any outdoor family fun.
My lust for local adventure led me to a place in Arlington that, depending on which acre I am standing in, gives the illusion that I am miles away. Veterans Park holds a lot of nostalgia for me as I have been coming here since I was a little kid. There really is something here for everybody seeking outdoor fun including volunteering, having an outdoor birthday party, playing on the performing arts stage, light hiking, enjoying the flowers, playing frisbee golf, and much more. There is one part of Veterans Park that has kept me coming back for adventure time and time again, and that is the off-beaten path of the back forest trail behind it all.
Ranging back to my teenage days, I have always heard talk of the elusive rope swing with a location known only by an esoteric few. For as long as I can remember, it has been a local legend – through the generations, even today – that the remains of it can be found hidden in the back forest of Veteran's Park. Having been so out of sight definitely has its upsides, but also downsides as this spot typically isn't without evidence of recent gatherings in the form of litter.
The swing is only the tip of the iceberg that can be found behind the park. Beyond the swing, a trail leads into a very green, very beautiful path encompassed by trees. Feeling the pull of the forest, each step enables me to forget that I am within city limits, because I only hear the sounds of the trees and wildlife around me. The trail is long, sometimes narrow, and filled with many obstacles to hike over, so it is not for the person looking for a casual walk. This is a great place to get lost for 45 minutes and take in the all surroundings while trying to find a way back out. It is not often that I see another person braving this forest trail but when I do, they are typically polite and stick to enjoying their own experience.
If exploring the back forest trail of Veterans Park is for you, I would definitely recommend bringing a charged phone, plenty of water, a reliable friend, and a mind for adventure.